Société de Gestion du Terminal à conteneurs de Doraleh (SGTD), is the operator of East Africa's most modern and advanced container Terminal, a leader in regional trade and supply chain management. Launched in 2009, it is one of the largest port infrastructure projects undertaken by the Djibouti Ports and Free Zones Authority (DPFZA).
Located in the Republic of Djibouti, at the entrance to the Red Sea and on the second busiest shipping lane in the world, the Doraleh Terminal is a regional hub thanks to its unique presence at the heart of global container traffic.
The Terminal's unique geographical position at the crossroads of three continents offers access to ports and cities around the world (Africa, North America, Asia, Europe, Middle East), and allows an exceptional opening to the markets of East Africa, bringing together more than 250 million inhabitants. The train station, operational since November 2019, has a capacity of 5 to 6 trains per day and considerably reduces the transit time between Djibouti and Ethiopia. It is also a regional hub for the vast transshipment activities of the Red Sea and the Indian Ocean.
The Terminal is the port of choice of the world's best carriers, including PIL, MSC, Maersk, COSCO, CMA-CGM, Hapag-Lloyd, and Evergreen.
We commit to offer to all our customers access to advanced infrastructure technologies

8
Superpost Panamax Twin lift

30
Rubber Tyred Gantry (RTG)

2
Rail Mounted Gantry (RMG)



70
Internal Transfer Vehicles (ITV)

6
Empty Container Handlers (ECH)
Operational excellence
Access to advanced infrastructure technologies
Competitive rates
Tailored customer services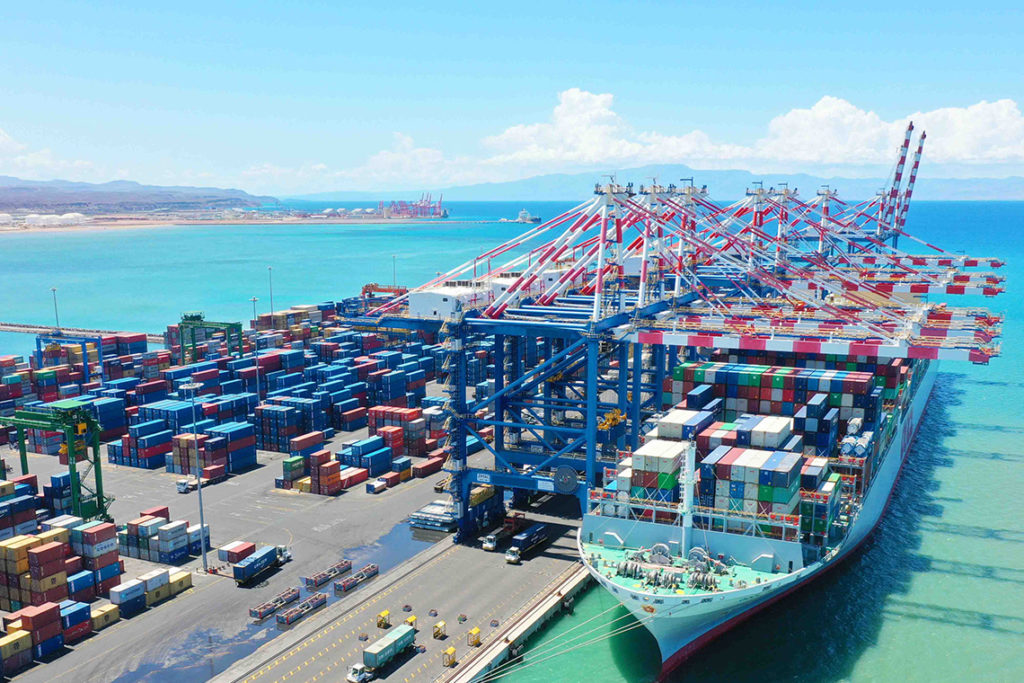 Handling capacity 1.6 M TEU
8 Superpost Panamax Twin lift
30 RTG
2 RMG
Quay length 1050 m
Quay depth –18 to -20 m
Stacking yard capacity: 40 000 TEU
Train Station: 800m x 3 lines with 2 RMG (Rail Mounted Gantry)
Extension of the stacking yard of 400.000 TEU
4 high capacity gantry cranes
Construction of an Internal Container Depot (ICD) with CFS capacity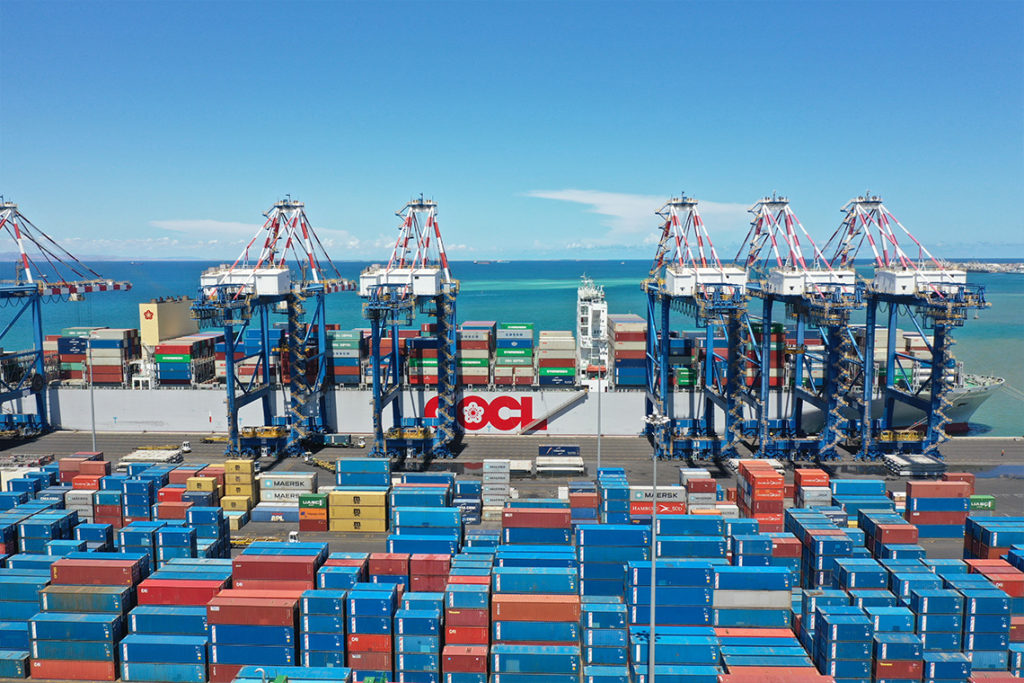 SGTD is committed to implement and maintain an ISO management system including Quality, Safety, Security, Environment (Ref: 9001, 14001 version 2015, 45001 version 2018 and 28000 version 2007). This will ensure the terminal complies with the legal and regulatory requirements applicable both nationally and internationally.
Our QHSSE approach is based on the following objectives:
Quality
Satisfy our customers and interested parties by meeting their requirements in the best possible way;
Continuously improve our services;
Identify, develop and maintain our employees' skills and knowledge.

Security
Ensuring the security of the terminal and the integrity to the assets of our clients and our employees;
Prevent any intrusions and malicious acts;
Ensuring the security of all our installations.

Safety
Provide to all our employees and partners a safe and healthy place in the terminal;
Prevent and eliminate identified hazards;
Reduce safety risks;
Consult and involve workers in health and safety management.

Environment
Identify environmental risks and reduce our environmental impact;
Prevent against pollution risks;
Promote the utilisation of sustainable resources and green solutions.